Paphiopedilum Canhii Orchid
---
Paphiopedilum Canhii is endemic orchid species of Vietnam, has the smallest size of plants and flowers in Vietnam, recently discovered in 2010.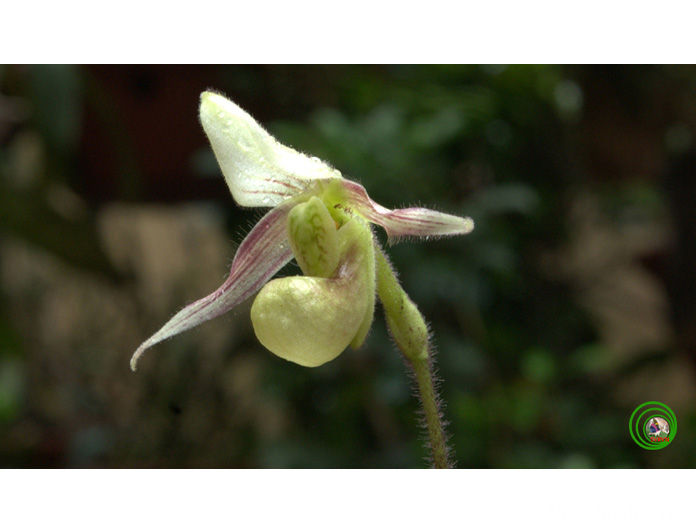 Vietnamese name: Lan comedy spring scene
Latin name: Paphiopedilum Canhii
Family: Orchid Orchidaceae
Set: Orchid, Orchidales
Group: Land orchids
Story about orchids Comedy Paphiopedilum canhii.
Perhaps very few countries in the world have many species of comedy orchids discovered and announced as in Vietnam, Vietnam is the land of comedy orchids with many species. Currently, according to statistics of orchid researchers in Vietnam, there are more than 20 species of comedy orchids published. Most of these orchid species live in deep forests and high mountains, the vegetation is mostly intact, untouched by human hands and they only germinate when in symbiosis with a fungus. There have been many orchid researchers wishing to have a chance to find a new species of sea orchid in Vietnam, Decades have passed, since the Hang comedian species was discovered in Vietnam in 1983, Hope that seems hopeless. But recently, in May 2010, Vietnamese and Russian scientists discovered and announced a new species of comedy orchid named Chu Xuan Canh orchid collector - Paphiopedilum canhii
It can be said that this is a great discovery of scientists, which not only surprised orchid researchers around the world but also the joy of thousands of orchid growers around the world. The ornamental orchid species Paphiopedilum canhii has once again proven that Vietnam is not only the country with the most biodiversity in the region, but also has many species that have not been researched and announced. Of course, the discovery and publication also meant that disasters began for this beautiful orchid.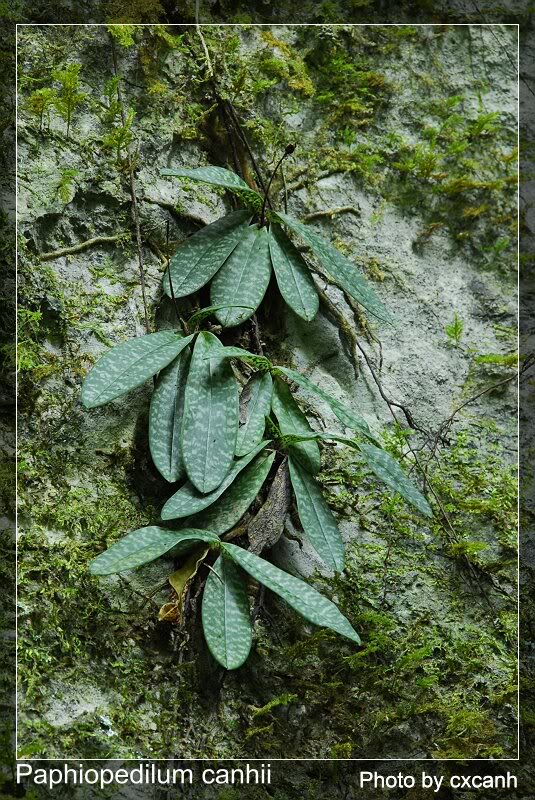 The Orchids have a very narrow distribution in the high mountains of North Vietnam. When this species was announced, scientists did not specify the location and coordinates of this new species, but only recorded very briefly was found in the north of Vietnam. Scientists fear that the exact locations are delicious prey for domestic and international spread traders, will wreak havoc to earn huge profits. On many forums and some orchid trading websites, has offered to sell this orchid for 300-500 USD / tree.
Many orchid collectors in Vietnam and around the world are looking for ways to exploit and own this endemic, beautiful and rare orchid. So a search began to take place. Mr. Chu Xuan Canh was the first person to discover that he only dared to own 2 trees as a specimen and a single tree to monitor the development and flowering process during the cultivation process and introduce to friends who had fun. Plant orchids to watch and share. Many times he was offered attractive sums of money from the melancholy orchid monks of Taiwan, France, Germany to get a few orchid seedlings; But he refused because he understood that it was a human's duty and responsibility to the Vietnamese genius, for a rare species of orchid named after him, unable to lose it is a very very honor. that great. Recently, he and we had the opportunity to return to the place to discover the distribution of this flower. A painful truth is that all orchids distributed here are being destroyed to the pathetic level to sell to international orchid collectors. Currently, many places in Dien Bien Lan comedy have been sold in kilograms.