Paphiopedilum henryanum Orchid
---
In the spring of 2001 Leonid Averyanov and D. Harder found this orchid in Phong Quang conservation area, Ha Giang province. With green sepals and dark purple spots on the inside of the flower is.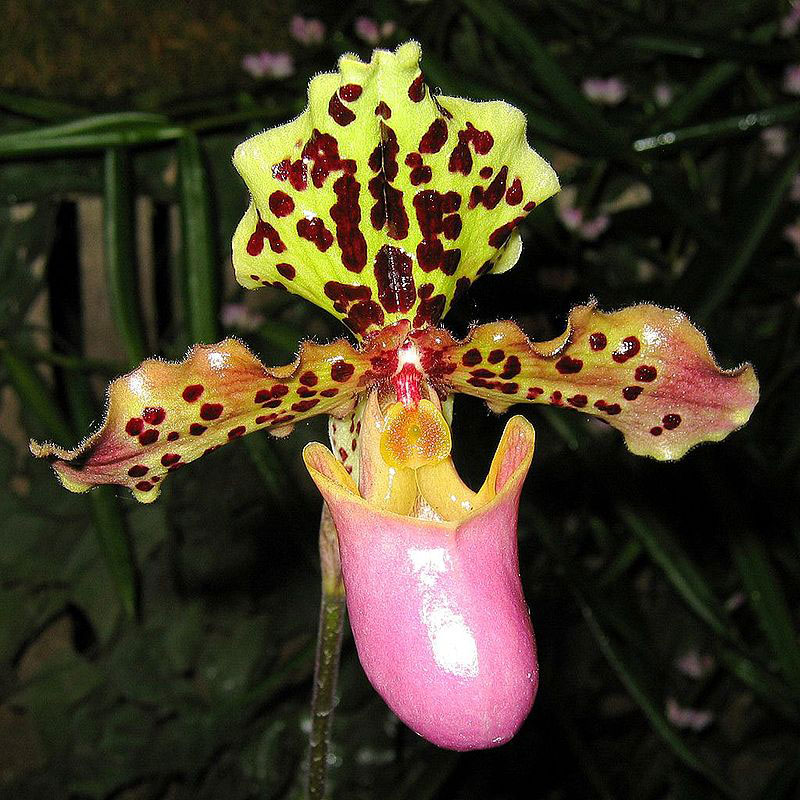 Vietnamese name: Lan comedy north
Latin name: Paphiopedilum henryanum
Synonyms: Paphiopedilum henryanum Braem, 1987
Family: Orchid Orchidaceae
Set: Orchid, Orchidales
Class (group): Lan land
Identification: Earth or rock orchid, short body. Leaves 3 - 5, oval shape, short nose, light green upper face, prominent veins, light green underside, 8 - 12cm long, 4 - 5cm wide. Straight flower cluster 18 - 22cm high with 1 flower. Flowers are 8 - 10cm in diameter, light purple, with white feathers. Curved narrow pocket lips, dark purple. Large sepals have many irregular purple dots, wide open colon wings, ringing edge of pale brown green.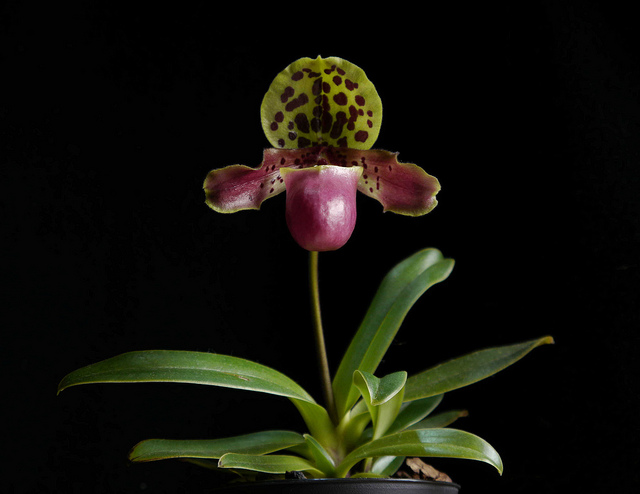 Biology and ecology: Flowering season in March - 4. Regenerating with seeds. Grows very sporadically under the canopy of the evergreen tropical evergreen forest, the broadleaf trees are dominant and grow in steep limestone cliffs at an altitude of 600-650m in the fissures or humid rock cavities, with little soil in the Vertical cliffs near the top of the mountain.
Distribution:
Domestic: New species was discovered in the mountains of North Vietnam (Ha Giang), close to the Chinese border. This is endemic species in Vietnam, newly discovered in 1998.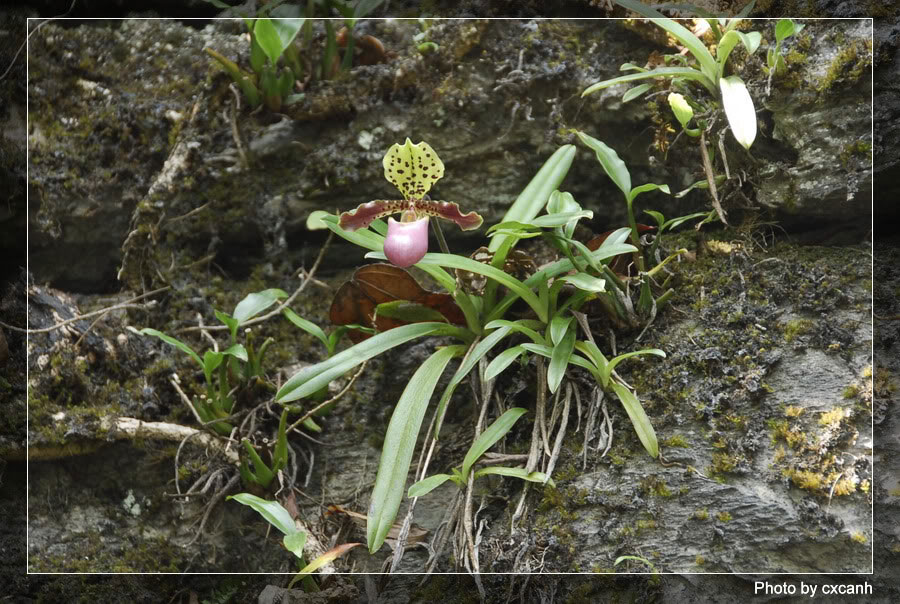 World: Unknown.
Values: Endemic species of Vietnam. It is a very precious and newly discovered Comedy species with large flowers, colorful, fancy and beautiful colors, very popular in foreign orchid markets. The variety of colors and shapes of the lateral petals and lips are of utmost interest to Comedy growers and breeders.
Status: The species has a very narrow distribution area, only discovered in a very small mountainous area (among the narrowest of the Comedy species found in our country) and difficult to regenerate, and hunted for harvesting. Massively and thoroughly, even the trees are very small for illegal export across the border, so they become extinct in the wild only 6 years after their discovery, and 3-4 years since they were mass exploited. This is one of the few typical examples of trees becoming extinct due to smuggling, serious violations of CITES.
Documented: Vietnamese Orchid - Tran Hop - page 169.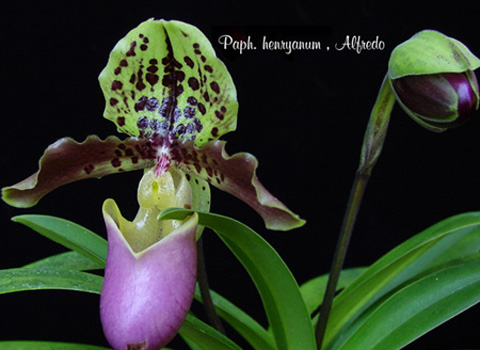 "Paphiopedilum henryanum (Paphiopedilum henryanum) is a species of orchid belonging to the Amphibian genus, Orchids. This species lives in southeastern Yunnan and Guangxi, north of Vietnam." According to Wikipedia.org