Starting a business from less than 2 million VND, 9X Ben Tre earns half a billion VND per year
---
From a start-up capital of just over one million dong, until now, the guy born in 1991 in Ben Tre's hometown, Huynh Minh Nhan has created a stable source of income with a profit of up to half a billion dong per year.
Events: Economy Overview
Huynh Minh Nhan, born in 1991 in Cho Lach, Ben Tre, shared that after graduating from junior high school, he had to work hard to support his family. During this time, the young man always had the thought of getting rich for himself and his family.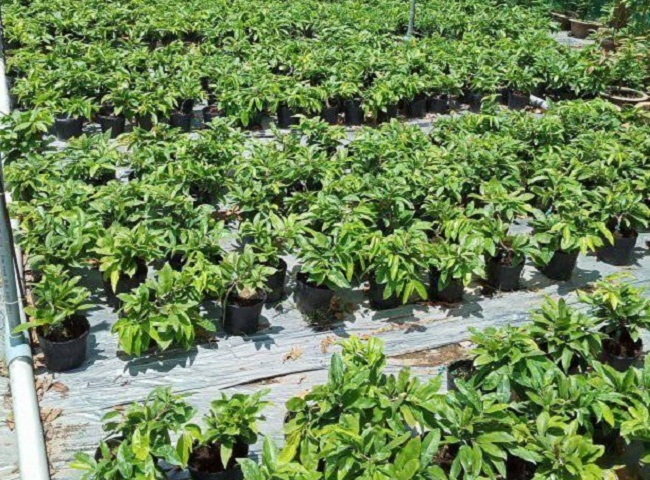 Every month, the young man sells up to 500,000 thousand apricot trees wrapped with roots
In 2013, with a capital of only 1.4 million VND, the 22-year-old man embarked on the path of starting a business in the field of planting, tending and trading apricot trees.
Mr. Huynh Minh Nhan shared, apricot tree has always been a lucky plant that many people choose to display and every New Year to spring. The old apricot trees, rough, beautiful curves are valued up to several tens of millions of dong. Playing apricot is also considered the main livelihood of many local households.
The young man said that for an apricot tree to be valuable, people depend on factors such as the roughness of the root, the type of apricot tree, the shape of the tree... but the most important issue is how to make the tree healthy and strong. Flowering a lot on Tet holiday. The growing conditions of apricot trees are also very basic, but to make an apricot tree thrive with stout branches and luxuriant leaves, it takes a lot of techniques that only professional artisans can do.
In the beginning of his career, due to lack of knowledge and experience, he had to spend a lot of time learning more knowledge and skills in caring for this elegant ornamental plant.
The young man said that, thanks to the knowledge he learned from books and his own practical experience, he gradually mastered the techniques of caring for plants.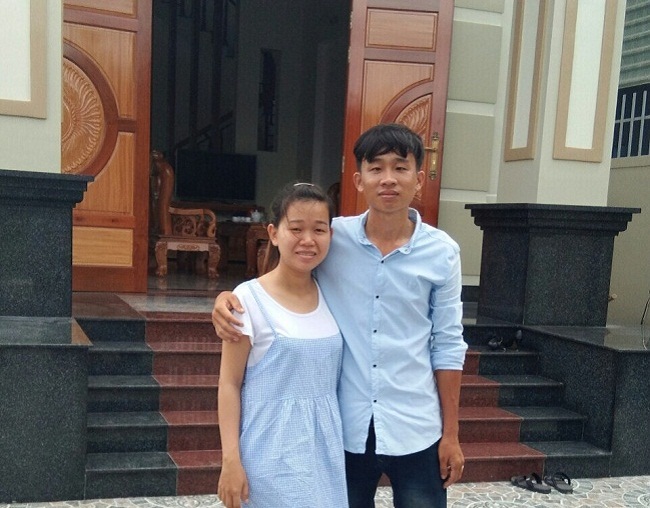 Huynh Minh Nhan said the process of taking care of Tet is quite elaborate
After facing many difficult challenges in the first stage, Huynh Minh Nhan has now become one of the ornamental bio-artists specializing in district-level apricot trees.
Sharing about his journey of starting a business with apricot trees, Huynh Minh Nhan confided: "Growing apricot is not only a technique or experience but also requires growers to really love the job. Because only when really love, Whether it's difficult or failed, people try to hold on to success."
The boy born in 1991 said that he currently has 2 ornamental apricot gardens. In which, a garden with an area of ​​​​more than 3,000 square meters specializes in making apricot trees with roots.
Minh Nhan shared that the process of growing apricot seedlings until they are sold to the market is a challenging period, requiring growers to be patient, hard working and technically savvy. After each Tet, he collects ripe apricot kernels and soaks them in water, then chooses high-quality seeds to nurse.
Apricot seeds are very picky about soil, so they must choose sandy soil, mix more coconut fiber, and dry rice husks into a mixture for more favorable incubation. In addition, environmental factors such as weather also greatly affect the development of apricot seedlings:
"Through many failures, I have gained more confidence, gained more experience in nursing and taking care of children. Currently, every year I sell to the market from 300,000 to 500,000 trees, the price of each apricot tree with roots is being sold for from 4,000 VND to 20,000 VND / tree depending on the variety. Huynh Minh Nhan shared that thanks to the number of apricot seeds supplied to the market, now the average profit per month is about 20 million VND. 
However, ornamental apricot trees also bring him a worthy income
In addition to this apricot garden, the 9X boy from Ben Tre also owns a grafted apricot garden of nearly 2,000 square meters with about 35 varieties of apricot grafted. Currently, the young man owns 1,000 large apricot trees, has apricot trees aged from 4 to 10 years with large, beautiful roots and about 3,000 grafted apricot trees.
Tet apricot trees are often sold at the garden for a few hundred thousand dong to several tens of million dong depending on the beauty, age and size of the stump. In addition to selling commercial gold apricots, he also suggests renting at a cheaper price than buying from 50-70%. Excluding all expenses, he earns about 500 million VND per year. 
Currently, in addition to self-growing and selling apricot trees to the market, Mr. Huynh Minh Nhan also actively shares how to nurse, plant, purchase and purchase apricot seed products for many local households, helping them to peace of mind to produce and earn more income.